Social Work Academic Mentor to deliver course on positive father involvement for teaching partnership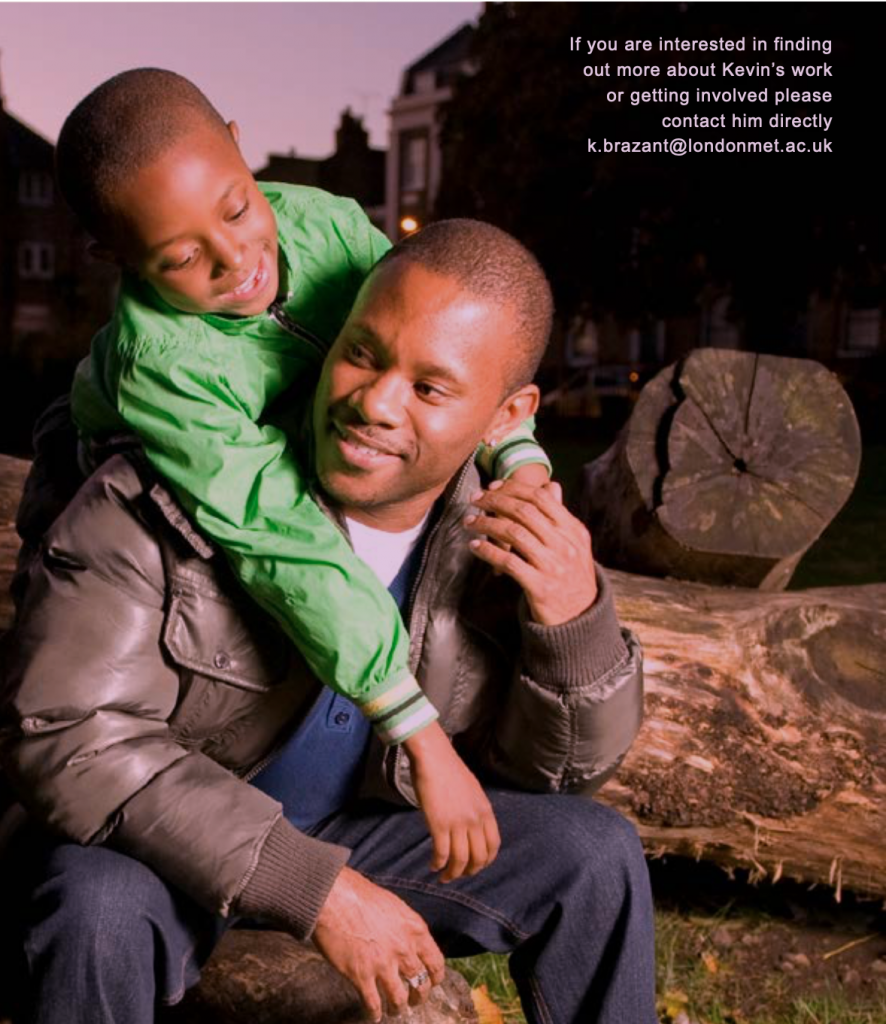 ---
Kevin Brazant is a lecturer, coach and currently lectures on both the BSc and MSc Social Work programmes at London Metropolitan University. He also delivers training and workshops for local authority stakeholders. His experience as a trained Mediator, High Risk Conflict Management Specialist involves practice centering around separated families subject to public and private family law proceedings or embroiled in high level contact disputes with historic Domestic Violence and Abuse (DVA). He is also an accredited Group Leader for Tavistock Relationships (TR) delivering couples and group work interventions on couple communication.
Kevin has previously won awards for the impact of this work with boys, men and fathers from minority ethnic groups, in particular of African heritage, which includes the production of the award-winning documentary "Unheard Voices" which explores the experiences of young, teenage fathers in Hackney, east London. Other achievements include recognition from the charity OLMEC and Hackney Council formally acknowledging him for making an outstanding contribution to training local authority and voluntary sector professionals in practice approaches that are culturally appropriate for African heritage men and fathers.
This that Kevin will deliver in the Spring, explores the challenge of promoting positive father involvement where there is historic DVA and introduces a controversial form of abuse called 'Parental Alienation' (PA) which is an extreme form of parental gate keeping. This session intends to also consider issues of historic domestic violence and maltreating fathers as part of family relationships. This provides a space for exploration of practice issues when working with families caught in cycles of domestic violence and abuse.
The seminar reflects a narrative literature review of UK and US studies in social work practice and parenting interventions with substantial findings in the successful retention and engagement of fathers. This also includes the facilitator's anecdotal experience as a group leader having facilitated numerous parenting and couple communication programmes.
---
Make sure to come back to check on Seminar dates and book tickets.
---
---