"IT WAS LIKE A WAR ZONE" – THE REALITIES OF BEING A SOCIAL WORKER AT RIKERS ISLAND
One of our partners, London Metropolitan University's final year MSc Social Work student has had her article published in Social Work News. Read Georgiana Ndlovu's article below or here.
Why three years spent assessing inmates as a social worker at the jail persuaded Jeffery Baker to become a prison abolitionist.
According to reports, there were five suicides and eight additional deaths last year alone in New York's notorious men's jail complex, Rikers Island.
Tales of inmates relieving themselves into paper bags because of lack of toilets are rife, as are those of faeces, blood and maggots covering the floors, and individuals walking around with open wounds from self-harming, and sleeping in their hundreds on cell floors. The jail is set to close in the next five years.
Recently, I spoke with London Metropolitan University's associate lecturer and independent social worker, Jeffrey Baker, who revealed why their three-and-a-half years spent assessing inmates as a social worker at the jail, just under 20 years ago, persuaded them to become a prison abolitionist who is convinced that most forms of imprisonment are wrong and should be abolished.
"I suppose you could compare Rikers Jail in the states to cells at the police station in the UK," says Jeffrey.
"It is not the same as prison but is a holding facility for individuals who have been accused of a crime but are yet to stand trial. Yet to be convicted, some have been shipped down from other prisons.
"It was my job to assess them and decide which area of the jail they would be housed and how they would be dealt with.
"I was also involved in giving out drug and HIV results and worked within the maximum security area. It was a rapidly-changing A & E type environment with newly admitted inmates described as 'hot bodies' – prison jargon for individuals who were withdrawing from alcohol and drugs. This was dehumanising and wrong in my view.
"There were men awaiting trial for everything from being caught with a bit of weed on their person, to murder, and child rape. Many readily admitted what they had done.
"And most of those that found themselves incarcerated were black.
"In fact a female American colleague once said to me: 'You know what this is? This is a holding cell and warehouse for black and Latino people.'
"She said it was a way of 'cleaning up' the homeless.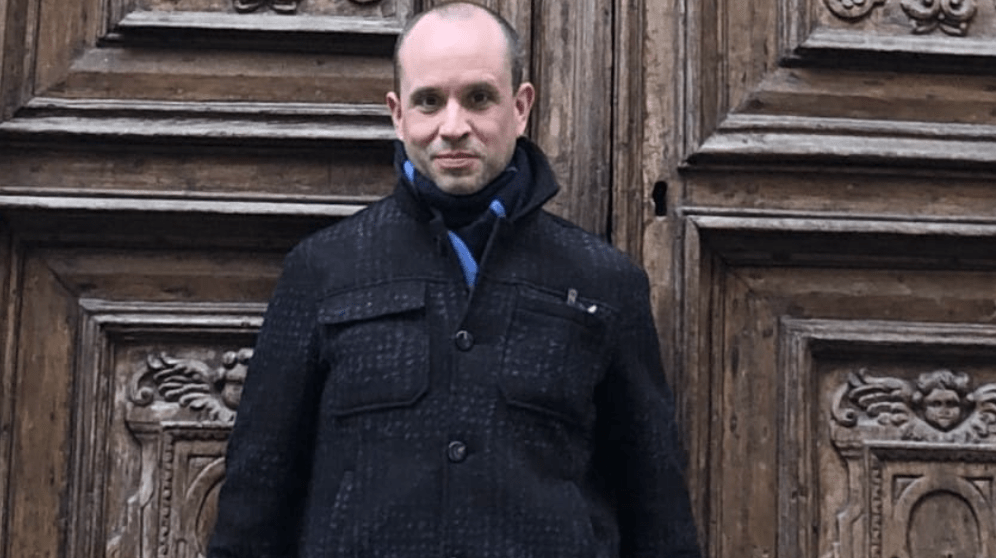 "It still shocks me that even being a bit menacing or having a bit of weed was enough to be bought to the jail.
"It was not therapeutic work. But I was privileged to work with a range of people including trans women who had been sent to the jail who were often wrongly identified as mentally ill.
"There were lot of individuals who were very sick and had learning disabilities as well and nobody shared any medical records.
"The sights on show were often shocking. It was a common sight to see inmates masturbating in hallways and attempting suicide in public view.
"There was also shocking man-on-man sexual violence that was so brutal that it's impossible to describe.
"It was like a war zone with inmates treated like animals and people being killed and killing themselves.
"People were chained to each other and punished – there was no care – and this was America not Cambodia or the killing fields but there were similarities like the stained walls, noise and chaos. I'd compare it to slavery times.
"Jail staff referred to the state as needing its 'pound of flesh.'
"I think the biggest challenge is care v punishment – when we take on a statutory function this gets confused. The fact remains that I have always wanted to provide care even when people are going through a process like jail.
"I remember on one occasion giving a greetings card to an inmate to send to his mother in Puerto Rico and breaking all kinds of rules. One of the most humane 'social work' gestures I had ever done and I was reprimanded for it.
"It was tough to maintain any kind of boundaries with people withdrawing from drugs, sobbing and confessing. It's different when you are both locked in to stick to boundaries and we arguably became one and the same with the inmates. I was often told 'You're a jailer too, now.'
"And the need for social workers was immense and I was often almost forced to come in and work. If you want to work in any kind of prison or jail environment you need quick assessment skills, need to understand what is happening in a situation and fast and be on your guard since it's very dangerous. You need to understand when you are being sociopathically manipulated and understand that it can make you very unhealthy.
"We were all so unhealthy.
"Rikers was a for-profit company wanting to make maximum returns with minimal staff. You have to bear that in mind if you are working for a for-profit facility.
"But all that said I think social workers have played a very important role in prisons and jails because the line between care and punishment is important for social workers to police.
"After my time in Rikers, I now class myself a prison abolitionist which means I have a blanket rejection of forced incarceration except for in cases of temporary incarceration to protect. I cannot sanction the idea of putting people inside in warzone conditions with no care.
"One thing I noticed was that when humanity appears in jail it appears brightly. I met one gay drug-dealing man who was the same age as me and physically suffering but so cheerful. When humanity was visible it was really visible.
"The staff matched the inmates in many ways. Most were debilitated by drugs and food addiction. You would see things go on and then pretend you hadn't. It was just the way things were in there.
"As an anarchist stroke prison abolitionist and social worker I feel it is my job to say when something isn't right. I believe we all participate in the creation of the monsters that are among us and have the right to stand up and have our say.
"In terms of alternatives I would suggest embracing the desperate – the young mothers, those who are addicted – early and providing care so they are less likely to find themselves in jail.
"Interestingly I never felt much threat from other inmates and was not 'scared' during my time at Riders though the environment itself is intimidating. I had more problems I believe with officers and guards who made up what I'd describe as one big dysfunctional family.
"It's important to point out that this kind of 'isolating' of those accused of crime will only make a person more dangerous. You need to get closer to these individuals not further away."