Social Work head wins funding to explore impact of COVID on LGBTQI+ Communities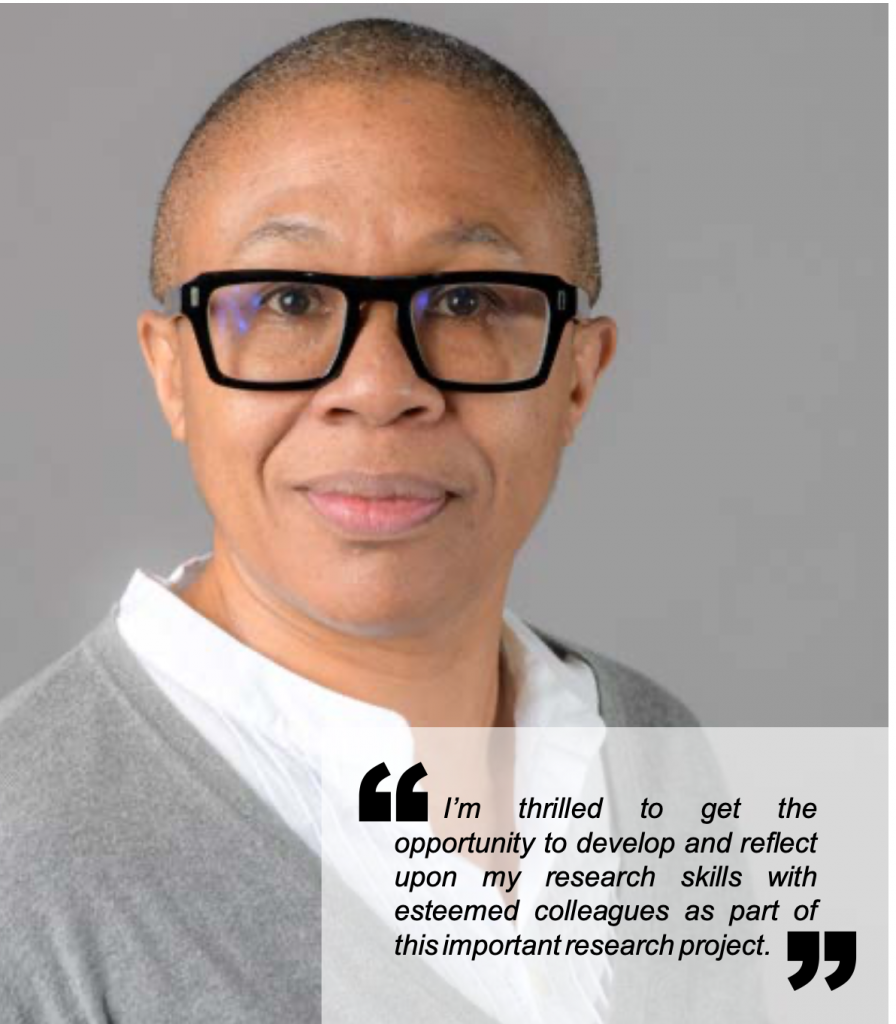 The Head of Social Work, Donna Jones, has been part of a successful research bid to London Met's Transformation Fund, with a team led by Professor Louise Ryan, a sociologist, and including Dr Karyofyllis (Lakis) Zervoulis a social psychologist. The Global Diversities and Inequalities Research Centre (GDI) will lead this study.
Donna responded to the news by saying "I'm thrilled to get the opportunity to develop and reflect upon my research skills with esteemed colleagues as part of this important research project". Donna continued "I hope it inspires social work students in particular and students generally, to think creatively about what research can be and the importance of the stories that participants share in making a difference".
The team brings together research expertiseinqualitativesocialresearch techniques including focus groups (Ryan), creative methods (Jones) and online surveys and statistical analysis (Zervoulis). Moreover, we have considerable experience in working with LGBTQI+ groups (Zervoulis and Jones) and Black and ethnic minority communities (Ryan and Jones), as well as engaging with partner organisations (Ryan) across previous projects.
The research, in partnership with Lambeth Council and Black Thrive (a black LGBTQI voluntary mental health organisation) will use Surveys, the arts based methodology Photovoice and focus groups to:
• identify the needs of Lambeth's large LGBTQI+ communities, especially within the current challenges posed by Coronavirus and the associated restrictions
• develop new understanding of the experiences and needs of Black and Ethnic Minority members of those communities who have been under-represented in previous studies
• co-design solutions, with our research partners, to how the needs of these communities can be addressed within the current financial constraints across the borough
Prof Louise Ryan, Director of the Global Diversities and Inequalities Research Centre, expressed her enthusiasm about this new partnership with Lambeth council.
'As a long term resident of the London borough of Lambeth and a newmemberofstaffatLondonMet, I am delighted about this new project which provides a valuable opportunity to bring together researchers from the university, colleagues from the local authority and NGOs working with local groups in the borough. This research
will feed directly into Lambeth's local work and future strategic plans and so gives LondonMet researchers an important role in developing real life impact'
Dr Karyofyllis (Lakis) Zervoulis, Senior Lecturer in Social Psychology and also a member of the Global Diversities and Inequalities Research Centre shared his excitement in securing funding for this project: 'I feel extremely privileged to be involved in this new project and to work with a great London Met academic team and a valuable external partner, Lambeth Council. I have been conducting academic research on LGBTQI+ issues for some time, and this is a great opportunity towards putting theory into practice and having an impact on real life communities. I would like to thank London Met and its Transformation Funding team for believing and investing in this project.'
Originally published in London Metropolitan University's Social Work student newsletter , December 2020
---
---