Bullet Tongue Reloaded hosted by London Met Lab
Virtual Event
Date: 09 March 2021, 16:30 – 18:30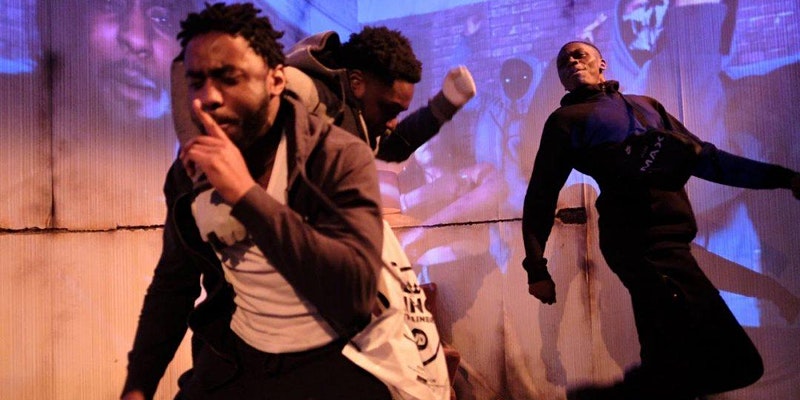 A topical, hard-hitting, powerful and authentic show centred around 'gang culture' and County Lines.
---
Bullet Tongue Reloaded has been described as "ferocious and powerful" in a four-star review from the Stage newspaper, while a five-star review from Theatre Weekly commented that "the passion and intensity with which [the actors] perform are astounding." The play centres on 'gang culture' and County Lines, using immersive theatre to lead its audience into the hidden and thought-provoking world of marginalised young people involved in gang activity.
The actors and producers will take you by the ears and eyes and show you the reality of the voices who often go unheard. Bullet Tongue Reloaded provides the opportunity for the audience to gain a better understanding of these young people's experience. The event will be followed by a question and answer session with the actors.